This time last year, Cleveland had no championships, and I was enjoying my little sports bubble of the Warriors having broken their own drought of victory. Then one day in a soccer stadium in Brazil, we saw a man with a look of pure shock and adulation amongst a sea of people quiet as the vacuum of space standing there saying to himself: "I'm the champion? I'm the champion!!" Can't be anything but happy to see Stipe to be the man who broke the Cleveland Curse. Now he faces Alistair Overeem, a man who was meant to be a contender from the start, but whose own road had many detours along the way. Fabricio Werdum also returns since dropping the belt hoping to hop right back into title contention with a win. A legend of the little guys hopes to add to his legacy, and two ladies who always bring the fight come to scrap. But let me be real and honest for a moment, I know he is a polarizing figure, but I am here for CM Punk. He was the lone wrestler that made me pay attention in an era of me totally not caring about pro wrestling at all. I like his story. I like what he fights for. Most of the time I try to not make it personal with my picks, but this one is all personal. I'm with CM Punk. #BestInTheWorld
UFC Heavyweight Championship
Stipe Miocic (c) vs Alistair Overeem
Punk ain't no B according to Stipe @danielswbjj
As I begin to write this, we're kicking things off with one of the more surprisingly difficult fights to call on the card. The nature of heavyweight is just that anyone can be victorious at just about any given time. Even the surprise upsets don't really feel like that big of a surprise. We've all talked about the running "home field disadvantage" that has shown up that we hope continues on. Besides that notion, you also have to give credit to Reem himself for truly evolving his game. He fights more controlled and as a result has gassed out far less. Jackson/Winklejohn have worked wonders with actually giving Reem a plan of attack. On the other hand you have Stipe who I may have unfairly labeled as a "poor man's Cain." Stipe did to Werdum what Cain couldn't so I cannot deny the hand speed and power of that man. I was leaning Reem at the start of all this, but Mike already being on board with Marc who I knew will always roll with Reem, I'm starting to hedge my bets and lean #andSTILL. It helps that CM Punk seems to be buddies with Stipe.
Miocic by KO round 1.
Cleveland rocks!: Doc Law, Kid P
The Demolition Man: DJ Mark, Gooms
Fabricio Werdum vs Travis Browne
Champ knows @cm.punk.ufc
What is the over/under on Werdum troll faces we see over the course of this event? How about in just the walkout alone? As hilarious as it was, Werdum might be pushing it a lil too much now. That said, when his hand is raised in victory, he can do whatever he wants. That is the kinda cache you earn if you beat a giant of a man like Travis Browne. If Browne wins, look I get it. He's huge and he hits as hard as you'd think a man that size might, but Werdum just has far more avenues to victory here. His striking is more fluid and dynamic while Browne has always leaned being more toward a brawler. His fight camp also leaves much to be desired. If the fight hits the ground, well go and grab another cold one cause that's a wrap.
Werdum by TKO round 1.
Vai Cavalho: unanimous
Hapa:
Phil "CM PUNK" Brooks vs "OH..." Mickey Gall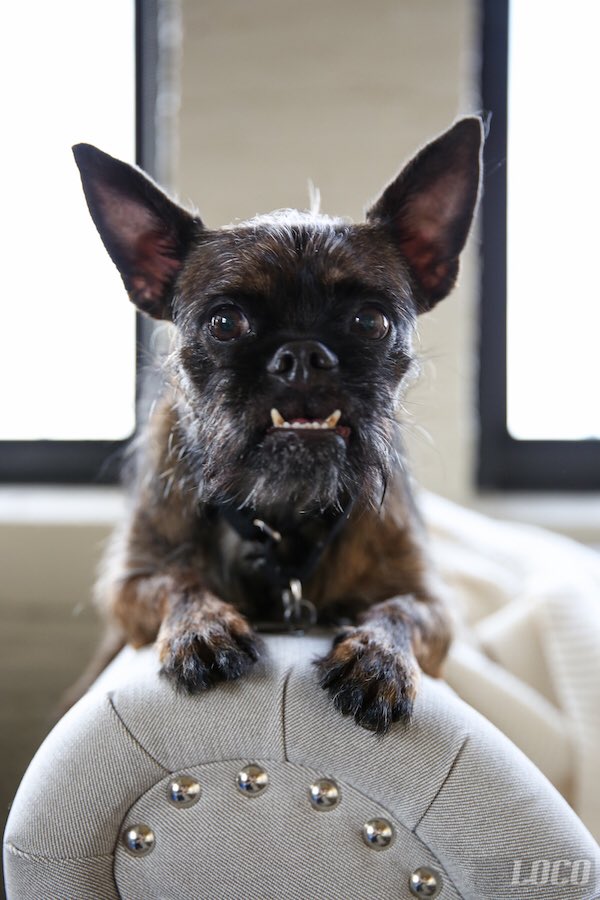 "Hey Larry, what do you know about Mickey? Nothing?" @CMPunk
"All I've ever wanted was destiny to be fulfilled. It is in my head. I must not fail. I must not fail. Even through the darkest days, this fire burns, always. This fire burns always. I will not be denied. This final hour. I will not be denied. This day is mine." Yes, Cult of Personality is the song CM might be most known for, but "This Fire Burns" by Killswitch Engage was my personal favorite of his walkout songs. Look I get it, Mickey is younger, probably hungrier, has been training this sport for far longer, but I just want to believe. Punk is a tough dude, you have to be to be a pro wrestler. Scripted or not, wrestlers put their bodies through a meat grinder that other sports really don't compare to. CM Punk has really always preached the mantra of true belief in one's self and that will be pushed to the limit here. Almost everyone is looking to see Punk fail here, so I am going to hope the underdog can rise. Luck is for losers. Hit that GTS Punk, because IT'S CLOBBERING TIME! CM Punk by minor miracle.
Chick Magnet/Chicago Made/Chuck Mosley: Kid P, Doc Law (don't know why he's voluntarily standing on my island here)
You're so fine you blow my mind: Gooms, DJ Mark
Urijah Faber vs Jimmie Rivera
#pipebomb @cm.punk
There will come a time when Urijah Faber no longer wipes out everyone who is not a champion or imminent title contender. The signs of decline are already there, but as the question was famously posed to young Arya Stark: What do we say to the god of death? "Not today." Granted I did not have a lot of immediate knowledge when the name Jimmie Rivera came up, one look at his record shows that maybe he is someone I should get to know. Definitely a real prospect in this division, maybe this is the feather that makes him a household name. However, looking deeper at his record and seeing a lot of decisions, means a lot of cage time for Faber to take this to the mat and get another submission via choke. Faber by RNC round 2.
The California Adult: unanimous
El Terror:
Jessica Andrade vs Joanne Calderwood
A great collection of folks @a.j.wwe
I love JoJo. Just a fun fighter to watch, and a great personality outside of the cage. However, I'm a little nervous for her in this one. Jessica successfully dropped to a division 20 lbs lighter, and looked just as dangerous doing so. Jessica is a little compact ball of muscle who is very aggressive, throws hard, and is very powerful in the clinch and with her takedowns. For JoJo to win she will have to shake her reputation of being a slow starter because if Jessica rushes and JoJo isn't ready, it could be a rough evening for the lass. Andrade by decision.
Bate Estaca: Kid P
JoJo: Doc Law, DJ Mark, Gooms





It's MMAzing 2016 Standings (as of 9/8/16)
1. Doctor Law - (91-52) - .636
2. Kid Presentable - (90-53) - .629
3. Lavender Gooms - (87-56) - .608
4. DJ Mark - (86-57) - .601