What a road we have traveled. Fight Night events are often low on big name value, but usually big on quality fights. Matt Brown was seemingly the perfect main eventer for such a card, but as circumstances seem to go in 2015... no card ends how it started. I won't rehash the whole road we took to get here on this card but an event that once laughably had a main event of Brandon Thatch vs Wonderboy, regains some level of credibility with a former champion inserted in the main slot.
Benson Henderson vs Brandon Thatch
Rising from the ashes of the mess that is this card, is actually a decently compelling matchup. On the one hand, you have a former champion who has had a really great career with wins against big names but is currently riding his first 2-fight losing streak. On the other you have a rising killer that get's guys out of the cage fast. I seldom pick against Bendo, but the change in weight class is a tremendous x-factor here. Thatch is on the larger end of welterweights standing at 6'2 and while Bendo is a large lightweight, he has been more known for his gas tank than his power. Going up in class when you almost never put people away with your strikes does not inspire immediate confidence.
Thatch by TKO.
Henderson: Dr. Law, DJ Mark
Thatch: Kid P, Gooms
Max Holloway vs Cole Miller
This is what fight night cards are all about. Both men come to fight and this is my early pick for fight of the night. Cole Miller has flashed some really genius moments at times, but for the most part has been an up and down fighter in his career. Holloway entered the UFC as a fight game baby, but we have watched him evolve greatly along the way. Holloway's kickboxing game is definitely a notch above Miller, and his takedown defense is ever improving. Cole has always been a BJJ grappler over your traditional wrestling, so I don't think he's going to have the chops to take this fight where he has the advantage. Holloway by unanimous decision.
Holloway: unanimous
Miller:
Kiichi Kunimoto vs Neil Magny
I'm not quite on the Magny hype train that Dr. Law seems to be waving the conductor hat for, but I know I'm NOT on the Kunimoto train. Look at that bad hair and Mr. Universe orange-glo tan...
Magny by TKO.
Kunimoto:
Magny: unanimous
Daniel Kelly vs Patrick Walsh
Are you still reading this? Well God bless you on this day you kind patron saint. If you're a listener of our podcast you will know this is where our analysis really broke down as Lavender Gooms began to drop his 90210 knowledge. So let's take a trip down memory lane to the wonderful electric guitars of the 90s:
Oh, and Patrick Walsh by decision.
Kelly: Dr Law, DJ Mark, Gooms
Walsh: Kid P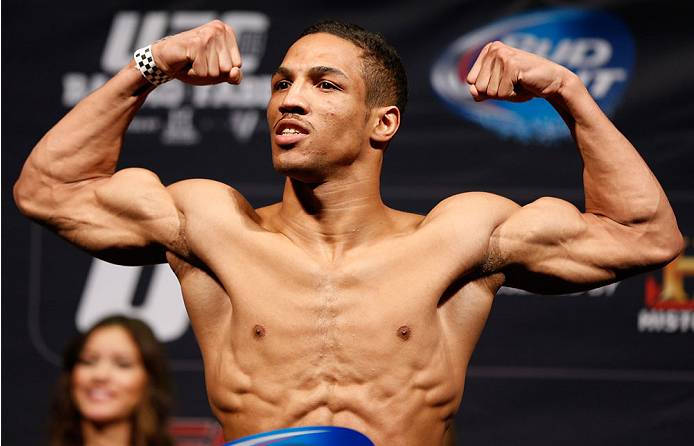 Michael Prazeres vs Kevin Lee
Young, black, and jacked.
Lee by submission, RNC.
Prazeres: Gooms
Lee: Kid P, DJ Mark, Dr Law
Ray Borg vs Chris Kelades
Resistance is futile. Borg by decision.
Borg: unanimous
Kelades: